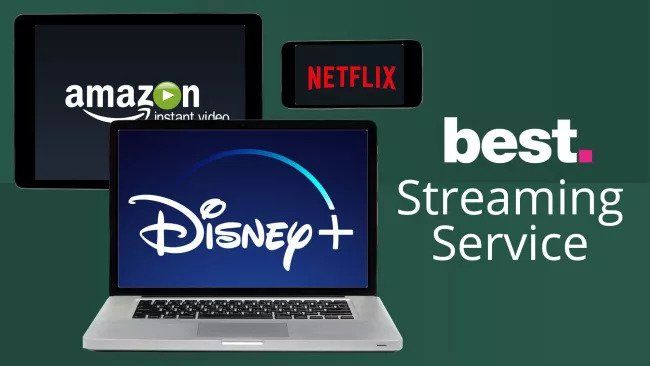 About 7 million people in the UK have subscription streaming TV services. This figure is expected to increase over time.
Many people opt for streaming services rather than traditional cable or satellite because it is cheaper and more convenient.
You can spend about £30 per month in the UK and get all the entertainment and live services you want.
I was up before you sign up for a subscription you must seek to know the experience of other users.
Britainreviews.co.uk has all the customer feedback need to know about all the available British streaming services reviews. Good reviews will get to know what other people think of these streaming services.
The bottom line is we are all looking for is a streaming platform that gives you the best value for money.
Here is a list of the most consumed streaming platforms of 2021;
Netflix
Over 40% of the population in the UK uses Netflix making it the biggest streaming platform as of 2021 in the UK.
The main reason why people love Netflix is that you can stream high-quality entertaining content.
Netflix has 3 subscription packages each with different prices, different resolutions as well as the number of users.
The basic package costs £5.99 Per month. It offers a maximum resolution of 480p and allows only one screen.
The standard packet cost £ 9.99 per month. The maximum resolution is a full HD 1080p with up to two screens at once.
The premium package cost £13 per month. You can stream at a maximum of Ultra HD 4K and use up to four screens at once.
BBC iPlayer
The second most consumed streaming platform in the UK is BBC iPlayer.
You can view 12 BBC channels. Including documentaries, CBeebies, movies, and many more. It also features offline download.
The best part about BBC iPlayer is that it is free for all residents of the UK. Anybody with a TV license in the UK can watch BBC iPlayer.
You can still enjoy your BBC iPlayer from overseas using the UK-licensed VPNs.
Disney Plus
Disney Plus has also made it to one of the most consumed streaming platforms in the UK.
Their pricing is set at £7.99 per month or you can choose to pay yearly at £79.90 per month. If you're a heavy consumer of Disney plus shows, the yearly plan is the best option since she will be saving about £15 a year.
At £19.99 per movie, The Lovers of Disney can also get Disney Plus premier access and get a chance to watch new movies before they are released to other regular subscribers.
Disney has all exciting channels like Star Wars, Disney, Pixar, Marvel, and National Geographic.
Amazon Prime Video
Amazon Prime Video has also gained popularity in the last few years. Allows you to stream movies and shows
The most unique feature about Amazon Prime video is that it offers Amazon Prime shopping subscribers a subscription fee of £7.99 a month or £79 a year. You get to access the Amazon Prime videos as well as
Without the shopping feature, the prices at £5.99 a month. With an extra fee, you can also access other channels like Cinemax, showtime, Britbox, boomerang, HBO, Shader, and otherS.
Is Amazon Prime value for money? Well, with the extra £2.99 for Amazon Prime I find it very valuable things most people do shop from Amazon.
Apple TV Plus
On the most affordable side of Apple products and services, we have the Apple TV Plus.
£4.99 per month on top of a free seven-day trial. To access the Apple TV Plus your TV can either be Samsung, Sony, Roku, or LG and of course the Apple TV 4k.
When it comes to the number of people who can use one subscription, the Apple TV Plus services allows an option of family sharing with you, and six of your family members can share the same.
You can already tell why Apple TV Plus is one of the most consumed streaming platforms in the UK.
Within three months of buying an iPhone, Mac, Apple TV, or iPod, the streaming service allows you to get 1-year free access to their Apple TV Plus.
Nearly 49% of every phone user in the UK uses an iPhone this increases the number of people who redeemed the one-year free access to Apple TV since 2019 when the offer was made.